The #1 software
to organize and leverage
insights from your:
+ Legal and operational information
+ Contracts
+ Corporate documents
Breaking news: Knowliah has been acquired by STP Group!
This acquisition aligns perfectly with our growth vision and dedication to delivering unparalleled legal tech solutions.
Without immediate, easy access to legal and operational information, your organization could be at risk
Any of these sound familiar?
A lost piece of vital information that leads to devastating financial loss.
Searching for a single piece of lost information wastes valuable time you'll never get back.
Missing deadlines and actions can set you back big time and damage your reputation.
It's easy to get stuck in reactive mode
worried about missing something critical for
your business
"You deserve a solution
that equips you with the tools
you need to easily demonstrate
your business value"
Elevate your team with Knowliah
Fully integrated, best-in-class solutions for legal & operational information management
Legal Entity & Equity Management
Compile and monitor the corporate records of your organization with ease. Stay on top of your corporate housekeeping!
Contract Lifecycle Management
Use an all-in-one solution to manage all kinds of contracts. Detect, create, negotiate, review, approve, e-sign, archive, track and monitor contracts in a glimpse.
Never lose grip over your overall matter portfolio and start managing your corporate legal department practice on a higher level, and easily collaborate with your stakeholders.
Claims & Litigation Management
Simplify the registration and monitoring of disputes, claims and litigation, and gain instant access to critical files or cases.
Information & Knowledge Management
Organize with the lowest effort all your e-mails, documents, data and other knowledge to make it discoverable and retrievable while ensuring security and regulatory compliance
NEW! Third Party Risk Management
There's no better way to analyse and minimize risks associated with third-party vendors or other stakeholders.
For Corporate Legal Departments
Knowliah developed an intuitive, modular platform combining all solutions legal professionals are looking for, in one user friendly and modular Enterprise Legal Management tool, including Legal Matter Management, Contract Lifecycle Management, Legal Entity & Equity Management, Claims & Litigation Management, and also Legal Knowledge Management.

Legal Operations has never been managed so easily.
For Information & Knowledge driven organizations
Whether you are a private or public company, a law firm or a non-profit organization, Knowliah's software guarantees you can comprehensively search your entire enterprise ensuring you will find exactly what you are looking for. And you can rest assured that you will never lose an email, document, or piece of vital information again.

With Knowliah, your team can collaborate in a secure way from any location. Information is found quickly, while still giving a 360° view of everything related to that particular context.
All of our product modules feature
Integrated with your tools
Leverage the power of your existing tools
Knowliah allows you to connect with the tools you're used to: Office365 (Outlook, MS SharePoint, MS Teams, OneDrive), Google Suite, CRM/ERP, E-Signing hubs like DocuSign, AdobeSign, etc.
Thanks to a thorough integration via API's and other integration mechanisms, you can integrate data, synchronize information, and Knowliah ensures that you can easily find all information and knowledge from these different tools in just one go.
Why our customers work with Knowliah
Knowliah is the digital memory of our legal department. Since we're using this software, we immediately find advices back, even if they're years old. On top of that, we're working way more pro-active.
Knowliah offers the most complete, flexible and integrated Enterprise Legal Management web-based platform on the market. Our legal team became a value-added business partner in these challenging times.
The modularity of Knowliah's product line gives us the opportunity to expand considerably and further integrate contract drafting solutions, approval management and e-signature.
Serving legal professionals and business users worldwide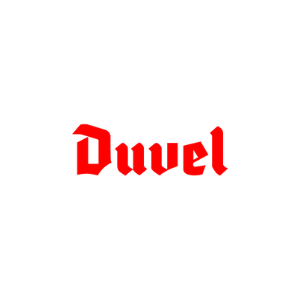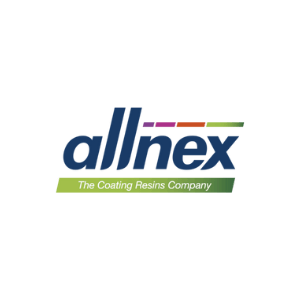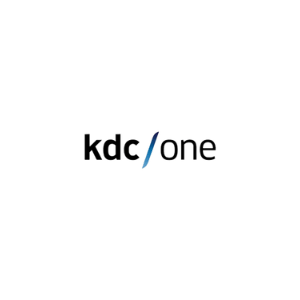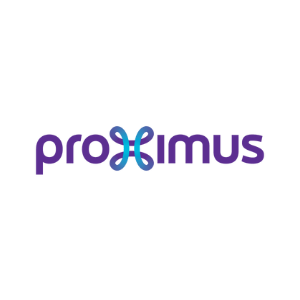 No matter what solution you select, Knowliah provides you with the resources you need to be successful
We know when securely digitizing your operational
and legal information, the stakes are high
Ensuring secure access to the right information, by the right people, at the right time is essential to the success of your business.

Here's how to get started with Knowliah:
See how Knowliah can make your life easier
With our high-level demo, you'll understand key functionality of the platform and see how modules can be pulled together to answer your specific needs.
Select and personalize your solutions
Ensure your solution is the perfect fit
Whether with the complete platform or specific modules, we'll ensure your solution is exactly what you need. Select your modules and uniquely configure your platform. As your company grows, we can help you adapt by adding modules as necessary.
We'll guide you through implementation
Get up and running smoothly
We are here to help every step of the way. From migrating legacy systems to implementing new modules, we provide you with all the technical requirements to get your product up and running quickly and effectively. You'll have access to a dedicated expert to answer your questions and provide training resources to ensure you maximize your use of Knowliah.
Referenced by Gartner as premiere Corporate Legal Operations solution
Knowliah, as a leading AI-powered Software Solutions provider worldwide, is honored to announce that it is mentioned as a Representative Vendor in the Corporate Legal Operations Technology Market Guide 2023, by Gartner.
Previous years Knowliah has also been recognized by Gartner for its Corporate Legal Matter Management and Enterprise Legal Management solutions.
Trusted by Deloitte as
a best in class product
Deloitte partners with Knowliah to accelerate the digitalisation of risk mitigation and contractual compliance in legal functions.
From diagnosing the existing Enterprise Legal Management Solutions (ELMS) capability until operating and performing ongoing ELMS activities, Deloitte and Knowliah are getting organizations to the next level of efficiency in risk mitigation and compliance of legal functions through implementation of ELMS capabilities.
Knowliah mentioned as notable vendor in Forrester's Contract Lifecycle Management Landscape Q1, 2023
On February 23, 2023, Forrester published The Contract Lifecycle Management Landscape, Q1 2023. This report contains an overview of 26 CLM vendors, including Knowliah.
Knowliah's Contract Lifecycle Management platform has been included in the list of notable vendors, thanks to its high-tech and domain-specific solution to manage contractual obligations. Forrester fact-checked this report with all vendors before publishing.
Stop losing precious hours searching
for the right information and recreating content
you couldn't find.
Let Knowliah ensure you have access
to every piece of vital information and critical insights,
whenever you need them.